Persianas Raser is a valencia company created in 1999, located in a small town (Sueca). Specialized in the manufacture of the COMPACTO for blinds, we also cover the field of mosquito nets, awnings, lattices, garage doors, pergolas, and the repair and placement of any type of blind, curtain or stores. Working for both companies and individuals, thanks to our home repairs team.
Of family character in its beginnings and with an experience of 15 years in the world of blinds, today we are proud to have achieved the combination of the old trade of "persianero" with the new techniques of production, materials and decorating concepts that are in force nowadays.
The reason for being, the goal that mobilizes our energies is to be the benchmark company in the sector. Basing our competitive strategy on the differentiation of the product through quality, we take care of each of the phases of the product, and each of its components.
Our goal is to offer a product that achieves differentiation through quality in each of its elements. We are aware that only through quality and service can we keep our customers loyal, creating the highest satisfaction rates in the sector in such a competitive market.
Our team composed of professionals, in all departments of our company, workshops, offices, technical service and after-sales service, assure you agility, reliability, efficiency and maximum commitment. Our products are elaborated by experts in the sector, because only in this way can a quality product be guaranteed.
Adapting to all customers we offer our technical advice, both for companies and individuals. With a careful delivery service and a wide range of products to meet any need. Encompassing the entire Valencian community and with the 5 days of the week of delivery we maintain contact with our customers in a constant and continuous way, because we are aware of the urgency in the requests of all.
Our Quality, Your Guarantee
Own manufacture
In Raser we guarantee products of the highest quality, manufactured by our experts and professionals in our facilities, offering products manufactured carefully.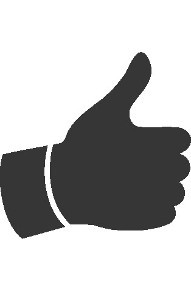 Quality guarantee
In Raser we have the quality assurance certifications approved by the UNE and Spain in all our products. Norma 9001, Lacquered Qualicoat, Qualital and Cerficate CE.
Quality, efficiency, reliability, responsibility, commitment, closeness, and honesty are the synonyms of our company.
Analysis of your needs
At Raser we strive to maintain the maximum degree of satisfaction of our customers. We are aware of the urgency they have in each of their orders and budgets.
We offer a personalized service to each client, with a very high level of involvement.
Committed to the environment
We are committed to the environment with quality products that minimize the emission of CO2. In addition to committing ourselves to recycling our waste, reusing it, and optimizing it to the maximum.